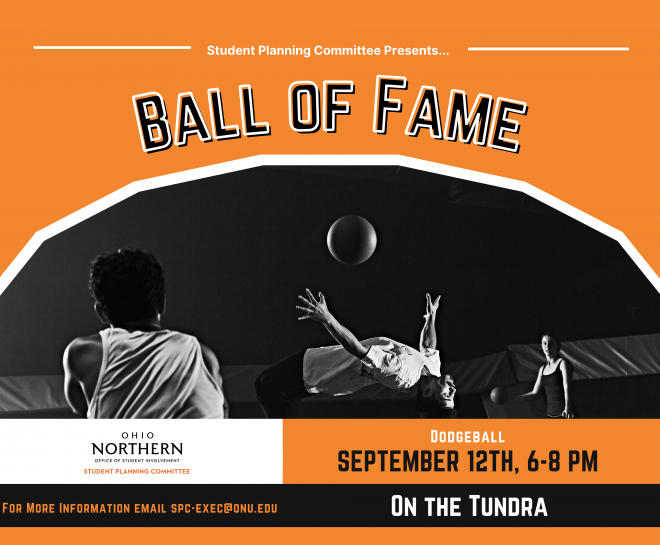 Start Date
Monday, September 12, 2022 - 6:00 pm
End Date
Monday, September 12, 2022 - 8:00 pm
Event Contact Name
Maya Stahl
Event Contact Phone #
4192684909
Event Contact E-mail
m-stahl.4@onu.edu
Hey Polar Bears,
Are you looking for something fun to do Tuesday 9/12? Do you like playing Dodgeball?  If you answered yes to this question, SPC has the event for you!
Tuesday, September 12th, starting at 6 pm on the Tundra, we are hosting "Ball of Fame"! 
Bring you friends and prepare to play dodgeball against your fellow students.
SPC HOPES TO SEE YOU THERE!