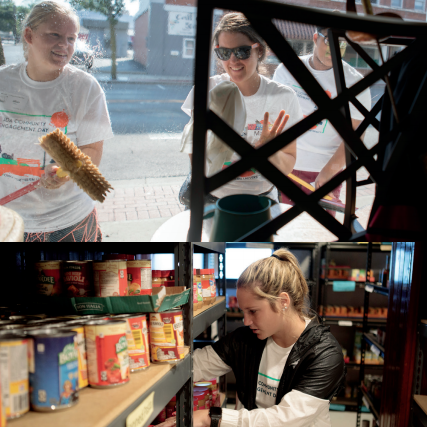 Start Date
Saturday, August 21, 2021 - 8:00 am
End Date
Saturday, August 21, 2021 - 1:00 pm
Event Contact Name
Jennifer Lambdin
Event Contact Phone #
419-772-2200
Event Contact E-mail
onuaceday@onu.edu
Do you have service projects around your home or business that would benefit from student volunteers from Ohio Northern?
Register your site today! The types of service opportunities could range from painting, landscaping and planting trees to cleaning, washing vehicles, decorating and cooking. You are responsible for providing all materials, tools and instructions, as well as supervision at your project.
Register by Monday, August 2, 2021.
Visit www.onu.edu/aceday or contact us at onuaceday@onu.edu or 419-772-2200.