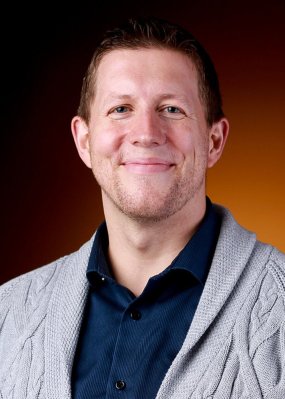 Employee degree:
AA, Saint Cloud State University
PHD, University of Minnesota Duluth
PHARMD, University of Minnesota Duluth
Biography
Benjamin D. Aronson (he/him/his), Assistant Professor of Social and Administrative Pharmacy, joined the Raabe College of Pharmacy in 2016. Prior to joining the faculty at Ohio Northern University, he earned his PharmD in 2011 and PhD in Social and Administrative Pharmacy in 2016 from the University of Minnesota College of Pharmacy. Dr. Aronson is passionate about advancing the profession of pharmacy, moving towards health equity, serving those who are underserved, and engaging students in the profession to help them find their fit.
Teaching
Dr. Aronson teaches throughout the pharmacy curriculum about a variety of topics including health equity, health behaviors, healthcare systems, the principles of pharmaceutical care, quality in healthcare, leadership, and professional development of student pharmacists.
Research
His research centers on improving health in underserved communities by understanding the social and structural determinants of health care, healthcare quality and outcomes, and understanding factors that lead to success in both the pharmacy workforce and student pharmacists. Please click here for a list of publications.
Student Pharmacist Inventory of Professional Engagement (S-PIPE)
If you are interested in using the S-PIPE, a measure of professional engagement in student pharmacists, please contact Ben Aronson (b-aronson.1@onu.edu) for permission. The S-PIPE is available at no charge for non-commercial purposes. 
Professional Involvement
Dr. Aronson is an editorial board member of Currents in Pharmacy Teaching and Learning, and serves as a peer reviewer for several other journals. In 2017, he was welcomed as an Affiliate Member of the Wulling Center for Innovation & Scholarship in Pharmacy Education. Dr. Aronson is actively involved in several state and national professional organizations including, the Ohio Pharmacists Association (OPA), American Pharmacists Association (APhA), American Association of Colleges of Pharmacy (AACP), and the Pharmacy Quality Alliance (PQA). He also serves as the co-advisor for the ONU APhA Academy of Student Pharmacists.