"Nurses are the heart of health care." – Donna Wilk Cardillo
Nursing is a noble calling – a chance to make a difference in people's lives. If you feel passionate about that calling and want to become a top-tier nurse, ONU is for you. Through our direct-admit program, you'll start taking nursing classes your first year on campus and start clinicals your second. The rigor of our program's coursework, clinicals and labs ensures you'll graduate as a highly skilled professional with the versatility to work in any field of nursing. And best of all, we offer small classes sizes, individualized attention, and a safe and friendly campus environment.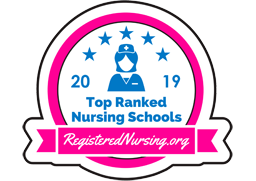 Our program enjoys a reputation for excellence. In the past five years, our nursing graduates have achieved a 96.6 percent first-time passage rate on the NCLEX-RN, the national licensing exam for registered nurses. Our graduates are in demand in the marketplace, landing jobs in their fields of interest (the average starting salary is $52,586) and acceptance into top-notch graduate programs.
Nursing Tweets
Wowee! The Care Bear Bumpers, Setters, and Spikers are back! Nothing says Fall is coming like Volleyball! Good l…
https://t.co/5GOMWYkPTC
Dear Care Bears, My heart is heavy. Please send love, support, and strength to Dr. Tina Liebrecht and her daughter…
https://t.co/cQtoaGyKe7
Aloha Dr. Schroeder! Thank you for your many years of service to ONU! Best of luck as you transition to Mancheste…
https://t.co/t4R7Nzx9DL