CEDC at ONU in the Lima Hometown News
Community Economic Development Center at ONU to Help Small Business Development
Posted: Oct 10, 2012 4:07 PM EDT<em class="wnDate">Wednesday, October 10, 2012 4:07 PM EST</em>Updated: Oct 17, 2012 6:49 PM EDT<em class="wnDate">Wednesday, October 17, 2012 6:49 PM EST</em>
By Fallon Glick, Multi- Media Journalist -
email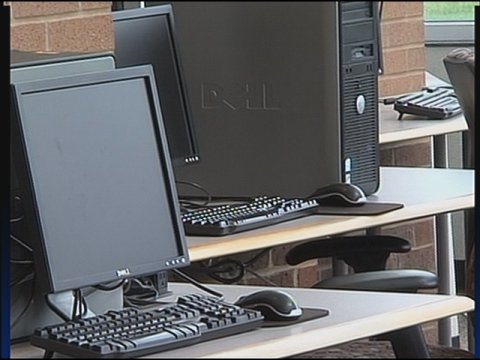 ADA, OHIO -
New business owner Ursula Minich wants to improve her gym and tanning salon so customers can get the best out of it. She turned to Ohio Northern University, which recently opened the Community Economic Development Center (CEDC). The center will help business growth and development free of charge and Minich hopes to learn how to use grants to get new equipment.
Minich says, "Right now we're in the process of doing a business plan and helping me get that prepared, also I have some students helping me do a web site that I need to have updated."
Located in the James F. Dicke College of Business Administration, people can take advantage of one on one consultations and planned workshops and classes.
Director of the CEDC Kevin Ernst says, "We have several workshops scheduled where community leaders come in and do an informal presentation and then we also have non-certification classes set up where an individual can take classes and come away with the take away of a traditional class."
The center plans on helping any individual that may have an interest in starting a new business or those who just have an idea, hobby, or even a dream.
The program's goal is to help at least 20 people and start two businesses in the next year.
Assistant Professor of Entrepreneurship Tammy Schakett says, "Based on the response we've already received and we've only been open for about six weeks, we should see some pretty phenomenal responses to that."
Social media is one tool that will be taught and utilized to help improve small business. Minich plans to get caught up on this for her business.
Minich also plans on creating surveys to see what her customers would like to see happen because she wants to make the place better for everyone.
Classes will also cover financial and computer literacy, human resources, business plan preparation, and marketing.
From: http://www.hometownstations.com/story/19786945/community-economic-development-center-at-onu-to-help-small-business-development